Selling Truck/Jeep/SUV parts since 1996…
Ron The Parts Guy History:
Way back in 1996 – I started selling Toyota Land Cruiser FJ40 parts online. I've pretty much been selling truck, Jeep, Land Cruiser, SUV and car parts ever since. For a few years I owned and operated a huge shop in Eastern Washington where we built several cool vehicles. These days I focus on building eCommerce websites and helping other like minded businesses – even though I miss the old shop. I have personally owned several Land Cruisers over the years including a FJ-25 (project), a couple FJ-55's and several FJ-40's. Here are pictures of my current 1967 FJ40 Land Cruiser
I am a proud and long time member (#4140) of the Toyota Land Cruiser Association (TLCA) and a long time United States Forest Service Volunteer (USFS)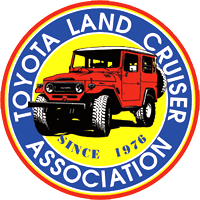 Fast forward 2+ decades and I have built/edited/managed numerous websites for companies such as: Microsoft, Samsung, T-Mobile, Car Toys, Just Differentials, ProActive Gears, Rev's Diesel Performance and many more.
Ron the Parts Guy is also known as Ron the Web Guy